ux Designer, Customer Experience Team, h&m New Business Development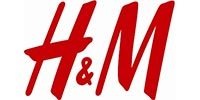 Stockholm, Stockholm County, SE
Country :

Sweden

Town :

Stockholm
Contract type :

Availability :

Full time

Job reference n° :

00257691
Company description
As one of the world's largest fashion retailers, H&M offers endless career opportunities. A fast-paced, buzzing environment with great diversity – a place where the customer is always the centre of attention
Job description
About
Curious about H&M and up
for a challenge? Want to be part of developing the customer experience for
multiple brands with different customers and needs? Come and join us as UX
Designer within our Customer Experience team!

H&M
New Business incorporates COS, Monki, Weekday, Cheap Monday, & Other
Stories, H&M Home, Arket, Afound and any new brand initiative within the
H&M Group. Customer experience is a group within New Business Development that supports the brands with business development, operations and
expansion. Our team is responsible to set and coordinate the digital
development roadmap for the brands within New Business. We do this by
consulting the brands on a tactical and strategical level to grow their
businesses and to improve their seamless customer offer.

We
are now looking for a UX Designer to join the Customer Experience team. We are
a team of Business Developers, Product Owners and one User Experience Designer that
works closely together with stakeholders from the New Business brands. As a UX
Designer at H&M New Business you will get the chance to work in a global
company where your work will affect a large base of customers in all our
channels.

Your
responsibilities
The job of a UX Designer at H&M New Business comes
with lots of responsibility – and lots of fun. Your main responsibilities are
to:
- Research
user behaviors and turn these insights into value-adding features and
actions in our projects.
- Plan and
conduct usability tests with end users
- Visualize
and prototype user journeys and design concepts, from paper to interactive
digital prototypes for responsive web and apps.
- Participate
in set up and maintenance of UX methodology and process
- Participate
in and lead design projects across the entire product lifecycle and
multiple product launches
- Collaborate
with Business Developers, Product Owners, Visual Designers, Developers,
Analysts, E commerce Managers and other business stakeholders
- Be the voice
and advocate of the customer, constantly up-to-date with the latest
trends, design possibilities and thinking within digital product design
Your
skills
Just
like everyone at H&M, we believe you are a social, communicative and
ambitious team player full of drive and optimism. In order to be successful in
this role we also believe:
- You have 3+ years of experience working as
a UX Designer
- You have documented experience delivering
UX design through user flows, prototypes (both low and high fidelity) and
wireframes for responsive web
- You have experience working with Sketch and
prototyping software like InVision, Axure, Marvel
- You have documented experience in
conducting usability tests.
- You are an excellent communicator with
analytical thinking and problem-solving skills that loves to turn complex
requirements into beautiful crafted interfaces.
- It motivates you to drive design projects,
take initiatives and be dependable, yet a true team player willing to share
your skills and experience with the rest of the design team and
organization.
- You are comfortable collaborating with
business stakeholders and developers alike and delivering on tough deadlines.Bonus skills
- You have experience working with e-commerce
- You have experience of remote user tests

Are
you the one we´re looking for? Please attach CV, cover letter and portfolio (either
online or file) showcasing your best work as soon as possible, but no
later than 15/8.
If you have any questions, reach out to: anna.corneliusson@hm.com

We
look forward to your application!