Team Coordinator And Test Environment Specialist Within IT at Sales Store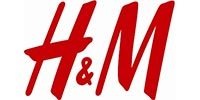 Stockholm, Stockholm County, SE
Country :

Sweden

Town :

Stockholm
Contract type :

Availability :

Full time

Job reference n° :

00257722
Company description
As one of the world's largest fashion retailers, H&M offers endless career opportunities. A fast-paced, buzzing environment with great diversity – a place where the customer is always the centre of attention
Job description
Do you want to be a part of H&M´s exciting future? Are you challenged to work with test environment coordination across areas, divisions and IT solutions? What about ensuring efficient teamwork in a fast fashion industry? Do you also have the insight and experience to see the specific challenges within test environments and would like to combine your knowledge and leadership skills? Great, then this 50/50 position as Team Coordinator and Test Environment Specialist within the division Sales Store is the place for you – join us and help us deliver the best Store IT Service to our stores worldwide.
The fashion industry is changing fast and this means that in addition to managing what we already have in place, there are lots of new, fun and innovative projects going on. Initiatives within OMNI, RFID, Next Generation POS and new payment methods are examples of processes that will ensure an even more seamless shopping experience for our customers. The Division Sales Store is responsible for the development and delivery of IT systems and related services enabling sales in our nearly 5000 stores across the H&M Group.
As a Team Coordinator you will lead the daily work of the Test Environment Specialist team. You are also expected to be an active part of the QA and Test management team and have a great impact to form the way of working. The role requires close cooperation within the team, other internal H&M stakeholders and our suppliers, both current and future.
What could a day at the office be like?
Start the morning with reading thru the shared mailbox to see if any new or urgent task must be prioritized. Lead the standup morning meeting in front of the Kanban board to inform about task status, decide the activities to prioritize and hand out tasks. You will participate in a QA & Test - Management meeting and discuss general challenges, strategies and improvements regarding test. In parallel, throughout the day, you need to be ready to guide the QA Leads, Test Team, your team members and be prepared to work hands-on in the lab while plugging in a new payment method to enable a new mobile device functionality. During the day you get a call from Spain Country IT and need to support them in their preparations for a test environment move before relocating the Support Office. You round up the day by adding the last words on a Request For Change to improve the services used and send it to the supplier. Are you up for the challenge? Continue reading below and apply today!
Your responsibilities
The job of a Team Coordinator and Test Environment Specialist at H&M comes with a lot of responsibility – and lots of fun.Your to do-list as a Team Coordinator includes:
- Maintain the Test environment strategy, secure the holistic view and create a plan for using test environments in a cost-effective and maintainable way
- Supervise, coordinate and delegate daily work tasks within the POS Test environment group
- Responsible to create, define and maintain the ways-of-working regarding test environments
- Analyze and coordinate needs regarding current and forthcoming test environments with correct integrations
- Responsibility for POS test premises including associated networks, space, remodeling and work environment
- Make sure to perform your team delivery with a cost-effective approach and sustainable mindset
- Be highly involved for initiative related to test environments as a service
Your to do-list as a Test Environment Specialist includes:
- Communicate and coordinate test environment activities with projects and relevant Integration teams as well as external POS suppliers
- Be the chairman and manage preparation and issue resolving meetings internally and with external suppliers
- Constant improvement of internal and supplier shared processes and services
- Educate in POS test environment handling and use before/during test
- Administrate asset database in SharePoint
- Update and maintain SharePoint site
- Request, prepare, coordinate and administrate POS test environments on a local and international level
- Documentation of procedures, instructions and drawings in MS Office and MS Visio
- Technical hands on in our test lab
Profile
Just like everyone at H&M, we believe you are a social, open, communicative sales-minded and ambitious team player full of drive and optimism.
And your skills as Team Coordinator include:
- Interest and drive to lead and develop others, team player and team builder
- Able to coach and communicate in English with multiple stakeholder at different levels of the internal and external organization
- Be here and now and at the same time have a long-term plan in collaboration with other stakeholders such as delivery manager and process leads (Ability to dig into details but still have the bigger picture in mind)
- Since role is a 50/50 assignment you must be able to take on different roles in different situations and switch between different work tasks daily
To be successful in this role we believe that you have 3-5 years of experience within one or several of the above areas.
And your skills as Test Environment Specialist include:
Mandatory requirements:
- Coordination and administration experience on an international level
- Documented skills of documentation of procedures, instructions, drawings, diagrams etc. in MS Office and MS Visio
- Knowledge of LAN / WAN network
- Analytic and troubleshooting mindset. Solving issues should be challenging and fun!
Qualifying requirements:
- General knowledge regarding Client Software/Hardware and Peripherals
- Used to work in an environment with many parallel tasks which requires a holistic understanding of system integrations and infrastructure
- Experience and good understanding of test processes
- Experience in service catalogues and service management
- SharePoint administration
- And to be successful in the role you must also feel comfortable working within MS Office, MS Visio, SharePoint and ServiceNow
Sounds interesting? Here's your chance for a career out of the ordinary!
For questions and further information about this position, please contact Group Manager / Staff Responsible Patrik von Kellauer, Patrik.vonKellauer@hm.com or Team Lead Mija Jelonek, Mija.Jelonek@hm.com 08-796 55 00.
Please apply with your CV and Personal Letter no later than August 26th 2019.Please note that due to summer and holiday period screening will start 19th of August.
Who are we at the IT department?
We are the sum of the abilities and personalities we have. Our warm, value-driven culture brings us together. We like working at a fast pace and making decisions on the go. Our creativity helps us solve complex challenges.

We have the opportunity to advance the business of H&M group, work with the latest IT technology in exciting global projects and change the entire fashion and design industry for the better. If you have the drive, joy of discovery and willingness to assume responsibility, there is no limit to what we can achieve together.