System Responsible With Product Owner Assignment to Bopo Division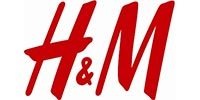 Stockholm, Stockholm County, SE
Country :

Sweden

Town :

Stockholm
Contract type :

Availability :

Full time

Job reference n° :

00256714
Company description
As one of the world's largest fashion retailers, H&M offers endless career opportunities. A fast-paced, buzzing environment with great diversity – a place where the customer is always the centre of attention
Job description
Here is an opportunity to take on the exciting assignment as Product Owner at the IT division Buying Office Production Office (BOPO).
We deliver core business functionality to the Buying Office and Production Office organization at H&M Group. You will be part of one of the delivery areas - Assortment Planning, Product Development, Sourcing and Production, Supply Planning or Supplier Management.
As a Product Owner (PO) you will work in the Agile Release Train (ART) together with the Release Train Engineer (RTE), Product Management, Analysts and System Architects. You will be the overall responsible for your Product/s in all aspects, including the delivery of the development team.
The work assignment is based on the SAFe Agile Framework which we are following within BOPO IT Division, together with our business stakeholders and vendors. For further details, please see:https://www.scaledagileframework.com/
You will coordinate plans and daily work in close collaboration with our business and members of other maintenance teams within the area.
The job of a PO at H&M comes with a lot of responsibility – and lots of fun. Your to do-list includes:
- Work closely with the product management team/business. As the person responsible for overall requirements, the POs have an essential role in the team demo, quality control, reviewing and accepting stories
- Based on features the PO defines stories and prioritize the product backlog. With input from Product Management, Analysts and System Architect and other stakeholders you have the primary responsibility for managing and reprioritizing the product backlog
- Preparation and Participation in PI Planning – update the product backlog, working with setting iterations goal and finding program risks. PO reviews and reprioritizes the backlog as part of the preparation work for Iteration Planning, including coordination of dependencies with other POs. As PO you work closely with Product management and have regular sync meetings
- Preparation and Participation in Iteration Planning
- Participate in team retrospective, where the teams gather to improve their processes and are active in the Agile Release Train's (ART's) Inspect and Adapt (I&A) workshop
- Follow up the delivery together with Controller and Contract manager, and be responsible for the Product budget regarding service cost and licenses
- Travel to India will occur
Profile
Just like everyone at H&M, we believe you are open, communicative sales-minded and an ambitious team player full of drive and optimism. You have the ability to communicate efficiently with different people and roles both within business and IT. You ensure good relationships with all stakeholders around you. Previous leader experience and a genuine interest for leadership is important for this position. We believe you are:
- Service minded, courageous and self-managed
- Fluent in English, written as well as spoken (Swedish is a merit)
Sounds interesting?
For questions please contact kerstin.lindblom@hm.com or Patricia.PerduvMollare@hm.com
We review applications continuously, please apply with CV and cover letter as soon as possible but at the latest 12th of August, 2019. We would like your application in English.
Due to summer holiday, we vill get back to you with feedback earliest after the last application date.
Who are we at the IT department?
We are the sum of the abilities and personalities we have. Our warm, value-driven culture brings us together. We like working at a fast pace and making decisions on the go. Our creativity helps us solve complex challenges.

We have the opportunity to advance the business of H&M group, work with the latest IT technology in exciting global projects and change the entire fashion and design industry for the better. If you have the drive, joy of discovery and willingness to assume responsibility, there is no limit to what we can achieve together.