System Architect With bi Focus to h&m IT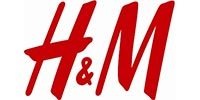 Stockholm, Stockholm County, SE
Country :

Sweden

Town :

Stockholm
Contract type :

Availability :

Full time

Job reference n° :

00255318
Company description
As one of the world's largest fashion retailers, H&M offers endless career opportunities. A fast-paced, buzzing environment with great diversity – a place where the customer is always the centre of attention
Job description
Are you an inspiring and proactive System Architect with focus on Business Intelligence?
Take the chance to become our new System Architect (SA) in a fast-paced, buzzing environment with great diversity at the IT division Buying Office Production Office – a place where the customer is always the center of attention. You will get the opportunity to lead and work with talented and experienced colleagues to ensure delivery where time to market and quality is an important factor for our business.
The Buying & Production IT division (BOPO) is at the heart of H&M groups exciting and innovative vision of becoming the most loved design group in the world. The IT division has a large number of custom applications, supporting H&M groups core processed within Buying and Production.
As a SA with BI focus you will be responsible for the overall architecture of our BI solutions. You will participate in pre-studies and investigations for new initiatives as well as working with the architectural road-map together with the other System Architects within the area.
The way of working as a SA is based on the SAFe Agile Framework which we are following within BOPO IT Division, together with our business stakeholders and vendors. For further details, please see: https://www.scaledagileframework.com/
As the development work is bought as a service, you need to establish a strong relationship and collaboration with our vendor architects who will be responsible for driving the architectural matters in the vendors development team. You will ensure that the solutions developed by our development team are aligned to the architectural guidelines.
As a person you are responsible, humble, positive, structured and flexible. Previous Architect experience and a genuine interest for agile work is important for this position.
Your responsibilities
The job of a System Architect at H&M comes with a lot of responsibility – and lots of fun. Your to do-list includes:
- As a System architect with BI focus you are responsible for the overall architecture for our BI-cube solutions, technical design and solution for the system you are working with, which means defining architectural framework, design guidelines and design patterns
- Defining and communicating a shared technical and architectural roadmap and vision for the product team as well as other Architects.
- Planning of migration of our platform solution in Azure, design and modelling of Azure solution, create solution proposals together with the other System Architects include working with Proof of Concepts.
- Participate in planning, definition, and high-level design of the solution and explore solution alternatives and to work together with the other system architects in the area to be responsible to work with new target architecture.
- To communicate and follow-up the work with the target architecture in the development team
- To work together with Requirement analyst and our Business to analyze and design new functions so that it best matches the requirements
- To ensure that the solutions developed comply with non-functional requirements regarding performance, scalability, maintainability
Profile
Just like everyone at H&M, we believe you are a social, open, communicative, sales-minded and ambitious team player full of drive and optimism. And your skills include:
- At least 2-3 years experience as System architect
- Solid experience of BI, Data warehouse and Cube solutions in Microsoft environment
- Excellent knowledge in SQL server 2014 or later versions, T-SQL, SSIS, SSAS, SSRS or/and PowerBI
- Knowledge in scripting with Powershell
- Experience of technical design and documentation of technical design
- Practical experience of Agile work methods
- Professional communication skills in EnglishBeneficial
- We prefer that you have practical experience in test-driven development and design and minimum 4 years experience of .NET development
- Experience of design solutions in Azure with BI components
- Experience of BIML
- Experience of Deployment pipelines and automation
- Experience working with offshore resources
- Communication skills in SwedishThe position is full-time and located in Marievik, Stockholm. Travels may occur.
Does this sound interesting? Apply now! We review applications continuously, please apply with CV and cover letter as soon as possible but at the latest 23rd of August. We would like your application in English.
Looking forward to hear from you! For questions please contact Kerstin.lindblom@hm.com or ann.thulstrup@hm.com
Who are we at the IT department?
We are the sum of the abilities and personalities we have. Our warm, value-driven culture brings us together. We like working at a fast pace and making decisions on the go. Our creativity helps us solve complex challenges. We have the opportunity to advance the business of H&M group, work with the latest IT technology in exciting global projects and change the entire fashion and design industry for the better. If you have the drive, joy of discovery and willingness to assume responsibility, there is no limit to what we can achieve together.