Service & Style Advisor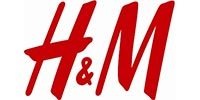 Stockholm, Stockholm County, SE
Country :

Sweden

Town :

Stockholm
Contract type :

Availability :

Part time

Job reference n° :

00257943
Company description
As one of the world's largest fashion retailers, H&M offers endless career opportunities. A fast-paced, buzzing environment with great diversity – a place where the customer is always the centre of attention
Job description
We're currently hiring for the position of Service & Style Advisor for our new flagship store in Stockholm.
Would you like to join us in creating a whole new H&M experience?
We are looking for you who have a true passion for fashion, service and are committed to help us make the vision come true.
We're currently hiring Service & Style Advisors for our new store in Stockholm.
This winter we open up the doors to a brand new store experience in our new flagship store H&M Sergels Torg. In the best location Stockholm has to offer, we want our customers to experience the best of H&M, both when it comes to services and experiences and the full depth of our brand.
As a Service and Style Advisor you are responsible to give a welcoming and inspirational service to all of your customers. Your contribution will actively drive sales through your direct customer service and style advice as well as performing operational tasks.
Your product and service knowledge will create an easy to shop and 'WOW' store environment. You support the Store Management team to increase sales and profit by making the difference in your customer's shopping experience. You support your team to put our customers first in everything we do to exceed their expectations. What you do and How you do it in H&M is equally important.
Profile
- Have a keen interest in fashion, sales and customer service
- Are open and honest in their communication and feedback with co-workers and the management team
- Are flexible and have the drive and ambition to complete their tasks in an efficient manner
- Are willing to learn new things and to develop at H&M
- Are driven by achieving results through teamwork
- Knowledge in other languages is a plus
What you do:
- You ensure best practice routines are followed for an efficient and high level service in logistic, fitting room, sales floor and cash desk operations.
- You ensure that the store is tidy, clean with garment and product care as a priority.
- You take on additional responsibilities such as offering specialist services or tasks to enhance the customer experience when required.
- You deliver Brand Ambassador customer service on the sales floor putting your customer first at all times.
- You ensure a 'heads up' approach and engage with your customers by always being friendly and available.
What we offer:
We can assure you that you will get plenty of responsibility from day one and that you will work in the heart of our core business. We offer an inspiring and motivating culture characterized by teamwork, belief in people and entrepreneurial spirit where you will have the possibility to set way of working and to make a difference!
We have an internal reward program called the H&M Incentive Program, HIP. Our aim is to encourage and reward our employees' everyday commitment and long-term involvement. The longer you stay with us, the more you will receive. It's that simple and works the same for everyone throughout the H&M group, in all countries, regardless of position, salary, or contract of employment.
All H&M Group employees are entitled to a discount when shopping at any of our brands – online and in stores worldwide. Within the H&M group leadership is about inspiration, delegation, feedback and motivation. Our leaders lead by example, always driven by our values and our ambition to make our people and business grow.
Your individual personality is important to us and we believe that diversity in experience and backgrounds helps to promote a dynamic, inclusive, and creative workplace for our employees. Regardless of your role, you contribute to our success by observing our values and performing your tasks with commitment and passion.
Thinking about applying?
If all of this sounds like it might be your kind of thing then you should definitely get in touch. We're more about personality and competence than qualifications, so don't worry if your skills aren't a perfect match. If your CV is selected then a recruiter will invite you for a phone or video call, followed by a couple of interviews. Interviews will be held continuously, so please send your CV and cover letter as soon as possible but no later than 18th of August. We look forward to hearing from you!