Senior HR Business Partner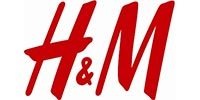 Stockholm, Stockholm County, SE
Country :

Sweden

Town :

Stockholm
Contract type :

Availability :

Full time

Job reference n° :

00256887
Company description
As one of the world's largest fashion retailers, H&M offers endless career opportunities. A fast-paced, buzzing environment with great diversity – a place where the customer is always the centre of attention
Job description
Are you a hard-working HR Business Partner with a
proven track record of leading change?
The Global Marketing & Communication department
exists of 450 employees at the head office in Stockholm and supports
72 H&M markets around the world. The department has the strategic and
operational responsibility to build the H&M brand,
internally and externally when it comes to
brand awareness, attraction and loyalty. The
department constantly drives change making
sure that H&M's communication is customer oriented, relevant
and aligned with our brand DNA.
What you'll do at H&M:You will be a part of a HR team,
including a HR manager, two HR Business Partners, a Talent Acquisition Partner
and a Workplace Responsible, where you will contribute to business growth and organizational
development.
As a HR Business Partner,
you will actively contribute by working closely in partnership with our
business leaders. You will be accountable for the HR agenda and HR goals being
implemented and anchored in the business. You will work both strategically and
operationally, to ensure that our HR strategies are executed in the most
effective and efficient way. Your tasks also include:
- Drive and
support change on both individual and organizational level
- Work
actively in partnership with the managers supporting and coaching them in
people related matters
- Drive and
contribute to leadership development in accordance with H&M's leadership
expectations
- Ensure
competence building, talent management and succession planning relevant for
business needs and goals
- Independently
lead HR projects and initiatives to meet HR goals and to deliver high quality
on HR processes
- Be a strong
role model and ambassador for H&M values and culture
Who's right for the job?We are looking for a strategic
and business-oriented HR Business Partner with proven track record of driving
change. Additionally, a person who is collaborative, positive, flexible and
good at building relationships. Just like everyone at H&M, you are an ambitious
and prestige less team player, full of drive and ready to solve the task with
your team, whatever it takes. We also believe you have a strong drive for constant
improvement, sees possibilities and a better way forward, yet are open-minded
and humble.
What's your background?
- Have a B.Sc.
or M.Sc. degree within Human Resource Management, Labor law or similar and at
least 5 years of experience as a HR Business Partner
- Have proven
experience of driving change in large scale
- Have
experience of creating and implementing strategic
plans and translate business needs into HR solutions and actions
- Have a track
record of driving projects from start to finish, from the overall picture to details,
with an analytical mindset
- Are
comfortable in handling all operational aspects of a yearly HR cycle
- Are used to
challenge and take lead
- Have experience of
coaching and developing leaders and ability to build trustful relations
- Have experience of supporting
leaders in cross functional setting
- Are used to and
comfortable working in an international environment
- Are strong in
communication, both verbal and written
This is a fulltime position located at
the H&M Head Office in central Stockholm. Sounds
interesting?
Please send
you application as soon as possible but no later than Aug 15th. If ou have any questions,
please contact HR Manager Åsa Agebäck: asa.ageback@hm.com. Due to GDPR, we don't accept applications via
email.
Looking forward to hear from you!