Sap Application Expert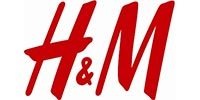 Stockholm, Stockholm County, SE
Country :

Sweden

Town :

Stockholm
Contract type :

Availability :

Full time

Job reference n° :

00255685
Company description
As one of the world's largest fashion retailers, H&M offers endless career opportunities. A fast-paced, buzzing environment with great diversity – a place where the customer is always the centre of attention
Job description
Find your place in a fast-moving environment working with the latest SAP technologies and platforms, delivering solutions to both Online and Store.
As Application Expert in this area you contribute to the mission:
"Get the right garments at the right time to the right store with the right price"
In this area, you will have the expert knowledge of our SAP solution, coordinate functional requirements and proactively improve system solutions as well as business processes. This is the opportunity to work in a company with a global presence and a continued expansion. We have a strong value of believing in people and always encourage new ideas and own initiatives.
You will be a part of a functional team responsible for delivering IT services and applications that support our global business need for all H&M brands.
We are searching for a profile with technical knowledge in SAP, preferably within retail and logistics. You have an understanding for business processes in ERP systems as well as SAP pricing processes and promotion.
Your responsibilities
- Work together with business experts to identify business requirements and translate into functional requirements
- Responsible for design, functional requirements and configurations in SAP and SAP solutions
- Provide functional and integration solution proposals and documentation in SAP ECC
- Country specific fit/gap analysis
- System integration as part of solution design, including integrations from buying/production to POS and SAP portals
- Rollout activities; planning, execution, stabilization
- Ensure a qualitative and stable delivery of your solution area. Provide input and support to development, test and application maintenance teams
Your competences
In H&M, we believe you are a social, open, communicative, sales-minded and ambitious team player full of drive and optimism.
Profile
also include:
- 3-5 years' experience of design, concepts, principles and configuration in SAP ECC within Pricing and Promotion
- Ability to work in large and complex organizations and to handle internal and external interfaces effectively
- Proven experience from working with ERP system
- Ability to work in a team and to work proactively and solution oriented
- Knowledge of rollout of a global SAP template
- Understand of architectural concepts and technical components in SAP
- Ability to translate business requirements into solutions
- Good communication skills
It's a merit if you have knowledge in SAP ECC master data solutions, SAP Retail or ABAP development. Experience from handling large volumes of transactions to different sales channels and devices is a plus.
For questions contact Helene Karlsson, Helene.karlsson2@hm.com
Send your CV and Personal Letter no later than 18th of August 2019.
Who are we at the IT department?
We are the sum of the abilities and personalities we have. Our warm, value-driven culture brings us together. We like working at a fast pace and making decisions on the go. Our creativity helps us solve complex challenges.

We have the opportunity to advance the business of H&M group, work with the latest IT technology in exciting global projects and change the entire fashion and design industry for the better. If you have the drive, joy of discovery and willingness to assume responsibility, there is no limit to what we can achieve together.