Sales Advisor h&m Home Malmö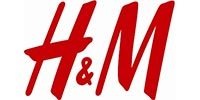 Malmö, Skåne, SE
Country :

Sweden

Town :

Malmö
Contract type :

Availability :

Part time

Job reference n° :

00259245
Company description
As one of the world's largest fashion retailers, H&M offers endless career opportunities. A fast-paced, buzzing environment with great diversity – a place where the customer is always the centre of attention
Job description
SALES ADVISOR TO H&M HOME CONCEPT STORE MALMO GUSTAF ADOLFDTORG 10
Do you want to be a key player in building a world-class interior brand? Are you passionate about customer service and ready for an exciting challenge in one of the H&M HOME Concept Stores?! Then you might be the one we are looking for!
H&M HOME started in 2009 we are currently present on 47 markets through 345 shop-in-shops and on 41 markets online at hm.com/home. In 2018, we have opened our first H&M HOME CONCEPT STORES in major European cities.
H&M HOME is a design-driven interior brand with the purpose to make it possible for many people to create a modern and inspiring home. Our vision is to be a world-class interior brand offering modern design and quality at the best price in an inspiring and sustainable way.
The role as Sales Advisor
As Sales Advisor at H&M Home your focus is to create an inspiring shopping experience for our customers every day. By providing an excellent customer experience in our Concept Stores, we believe we will create brand awareness and drive selling also to our other sales channels, online and shop in shops. As Sales Advisor in one of our Concept Stores you are an ambassador for the brand and together with the team you strive to exceed customer expectations and drive selling on the sales floor, that's where it all happens! Your responsibilitiesThe job of a Sales Advisor at H&M Home comes with lots of responsibility – and lots of fun. Your responsibilities include:
*Provide personal and excellent customer service to maximize customer experience and sales
*Actively work with our products (displaying, merchandising replenishing, tidying etc) as well as be part of testing and developing new ways of working
*Work with cash register routines and handle all required transactions
*Unload delivery trucks and unpack merchandise
*Execute reductions, price changes and label merchandise with security tags
*Sales routines, policies and guidelines to assist in loss prevention and safety for the store
*Work well in a team and actively support and assist your colleagues
Your profile
We are looking for positive, open and service minded colleagues who thrives in a fastmoving environment full of customers to please and high-set business goals to reach. Your personal qualities also include: *A passion about customer service, people and interior design
*A friendly, social and helpful approach to customers and colleagues
*A drive to optimize selling and to create a strong brand statement through a great store experience
*The ability to plan, organize and prioritize work to achieve goals
*A positive and coaching attitude, and a willingness to learn and improve
*An entrepreneurial approach, where you think outside the box to solve unexpected challenges. It's the first time we do this, so a lot of creativity and courage is needed! Application
Are you our next Sales Advisor? Apply by submitting your CV and Cover letter to as soon as possible.
Welcome with your application!