Product Manager @ h&Mxai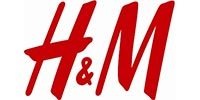 Stockholm, Stockholm County, SE
Country :

Sweden

Town :

Stockholm
Contract type :

Availability :

Full time

Job reference n° :

00251472
Company description
As one of the world's largest fashion retailers, H&M offers endless career opportunities. A fast-paced, buzzing environment with great diversity – a place where the customer is always the centre of attention
Job description
Are you eager to shape the future of one of the leading fashion retailers in advanced analytics and AI? Join us!
H&M is on an exciting journey towards becoming the leading fashion retailer in advanced analytics and AI. The effort is one of the key focus areas of the H&M Group.
The H&MxAI team combines one of the industry's largest data sets with state-of-the-art advanced analytics and AI to enable data driven decision-making across the full fashion value-chain. H&MxAI is a dynamic and quickly growing analytics team within H&M Group. We focus on unlocking significant business value and are expanding to accelerate impact even further.
The role
As a Product Manager at H&MxAI, you will lead a team maximizing the value output from our advanced analytics and AI use cases. Your delivery responsibility stretches from idea to industrialization. You will lead a team consisting of Data Scientists, Data Engineers and Business Analysts with whom you will secure implementation of AI models in our core business. In addition, you will be part of building and shaping the rapidly-growing advanced analytics and AI team.
We offer you an exceptional learning opportunity, in which you together with a group of highly motivated people will solve some of the business' most complex challenges. Above all, your work will be part of shaping the future fashion industry. The position as a Product Manager is a fun challenge, in which you will leverage your leadership capabilities, working in a fast-paced dynamic environment with some of the most talented people in advanced analytics and AI.
At H&M, we believe in people, work as one team, and always challenge each other to think creatively. To succeed in this role, we believe that you have a pragmatic workstyle and drive towards solutions with a focus on delivering results. Your leadership principles must be about enabling great results with and through others that you empower. Your success will be measured by the team's success. Therefore, we are looking for persons with great leadership skills and a high interest in developing people and processes. As a leader you build trust on several levels with great communication skills, in a clear and inspiring way.
Your work will include both strategical questions as well as more detailed- focus areas. This will require strong self-leadership and pragmatic mindset in combination with an interest in tech and a strong business sense.We work within a collaborative network, drawing on and learning from the sharpest advanced analytics and business experts in each focus area.
What you will do
Examples
of what a Product Manager at H&MxAI do include:
- Design advanced analytics solutions together with business stakeholders and an analytics team to maximize impact; function as the link and catalyst
- Pressure-test algorithms from a business logic perspective and develop value-proofs/ business cases
- Support analysis and verification of model output and work with data scientists to improve accuracy of models
- Design new ways of working and support roll-out to the organization
- Support the expansion of the advanced analytics team through recruiting, branding, communication and other activities
- Inform and gather input from stakeholders and leaders across the broader organization
- Generate ideas for and define future analytics use cases together with business
Who you are
To be successful in this role we believe you have:
- BSc or MSc in Business, Engineering or other relevant advanced degree
- 3+ years of relevant work experience in a position requiring strong analytical skills
- 2+ years of team or project management experience
- Interest in tech and advanced analytics/AI
- Familiarity with result focused and agile development methodologies
- Experience working with advanced analytics tools and technologies or digital development teams is a plus
- Fashion or retail industry experience is a plus Please apply with CV and personal letter the 22nd of August 2019 at the latest.
For questions, please contact Lovisa Ermell, at Lovisa.Ermell@hm.com.
We look forward to your application!