Group Manager to Finance & Accounting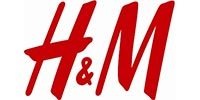 Borås, Västra Götaland, SE
Country :

Sweden

Region :

Town :

Borås
Contract type :

Availability :

Full time

Job reference n° :

00261926
Company description
As one of the world's largest fashion retailers, H&M offers endless career opportunities. A fast-paced, buzzing environment with great diversity – a place where the customer is always the centre of attention
Job description
Do you want to join Finance & Accounting and be one of our Group Managers in Borås?
Finance and Accounting is responsible for making sure that the H&M Group can handle all business initiatives in a legal compliant way and ensure that all brands and sales-channels are aligned from an accounting perspective. We are responsible for assuring that the financial reporting keeps up with the high pace of the H&M-group. This is an opportunity to join a global organization and within a function that works for all brands and sales-channels.
The online accounting team is responsible for the delivery of the bookkeeping and reporting from the Global Online Sales, OTC Process. We are also involved in H&M group´s rapid expansion and Online is now present in 48 countries, all handled from Borås. We are now looking for a Group Manager that together with the current Group Manager will share the responsibility of the online accounting team.
Your responsibilities
- Generate and ensure accuracy of monthly, quarterly and yearly reports and activities
- Work in close collaboration with the current Group Manager with the joint goal of managing and coaching a team of 20 people
- Ensure we have the right organization, methods, tools and resources to achieve our goals
- Empower our employees with the right skills and commitment to achieve our business goals and grow with H&M
Profile
Just like everyone at H&M, we believe you are a sales-minded, open-minded and an ambitious team player full of drive and optimism. Your personal qualities also include:
- Degree within Business Administration & Economics (or similar)
- Minimum 3 years working experience from audit/accounting
- Minimum 2 years of experience of staff responsibility or proven leadership skills
- Experience in achieving results, both through own responsibilities and by leading others
- Strong communicative skills, an ability to understand and improve ways of working
- Strong analytical skills
- Experience in SAP or similar ERP system is preferred
- Fluent in English (written and spoken)
- A genuine interest of working within accounting
We offer a challenging role with the opportunity to influence the ways of working within Global Accounting. You will be given a lot of responsibility from day one and you will be working in a team together with experienced accountants.
The position is a full-time position based in Borås, Sweden.
Sounds interesting?
Please apply with CV and cover letter as soon as possible, but no later than September 20th.
We are looking forward to your application!