Expansion Regulatory Researcher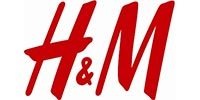 Stockholm, Stockholm County, SE
Country :

Sweden

Town :

Stockholm
Contract type :

Availability :

Full time

Job reference n° :

00256921
Company description
As one of the world's largest fashion retailers, H&M offers endless career opportunities. A fast-paced, buzzing environment with great diversity – a place where the customer is always the centre of attention
Job description
Do you have experience within regulations concerning chemical products and aerosol dispensers? Do you have a background as a chemist with a legislative research background? Do you thrive in a fast paced and value driven environment? Then this might be for you!
The Global Product Compliance Department is responsible for setting requirements and routines for all products sold by the H&M group, in line with legislation and product safety. We research and find regulatory information concerning product safety and legal requirements in new, as well as established markets, and for new products. By supporting several parts of our business with our expertise, we contribute to the overall customer experience.
We are now looking for a Regulatory Researcher with a chemical compliance background. You are flexible and can use your strengths and knowledge in different ways depending on the challenges we face and the service we want, and need, to give.
Main responsibilities within the role:
- Drive and deliver research on legal requirements for chemical products (e.g. glue, shoe polish, candles, room scents) and aerosol dispensers which includes research on chemical substances, labelling, authority reporting and physical requirements
- Transform research data into user-friendly information which are to be included in H&M group's requirement documents
- Create routines for processes such as authority reporting
- Work out best practice solutions regarding routines and requirements together with the team and other stakeholders
Profile
- Are driven with a can-do attitude, able to utilize and adapt your knowledge to the business need
- Enjoy working independently but at the same time are a great team player
- Have an entrepreneurial mind-set, always with the business and customer in mind
- Hold a degree in chemistry, with a couple of years of work experience within the chemical products field and compliance
- Have worked with the EC CLP regulation and the EC aerosol directive
- Preferably experienced in current chemical legislations, especially REACH
- Hold a true interest in research, keen and attentive on details
This is a temporary position of approximately 1 year and is placed at our Head Office in Stockholm, starting as soon as possible. We would like your application at the latest by 23rd of August.
For questions about the role, please contact Ida Brolin ida.brolin@hm.com (not reachable in-between 17 July-13 Aug).