Customer Service Agent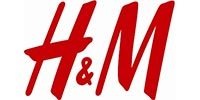 Borås, Västra Götaland, SE
Country :

Sweden

Region :

Town :

Borås
Contract type :

Availability :

Full time

Job reference n° :

00259879
Company description
As one of the world's largest fashion retailers, H&M offers endless career opportunities. A fast-paced, buzzing environment with great diversity – a place where the customer is always the centre of attention
Job description
Customer Service Agent
For our Customer Service Center in Borås, Sweden, we are looking for employees who are fluent (both spoken and written) in the Swedish language.
H&M's Global Customer Service is a multichannel and multi-brand organization with a focus on the customer dialogue throughout the customer journey. Today Customer Service has around 3000 employees globally and has established 12 Customer Contact Centers around the world, so far. Our Customer Service Center is open 364 days per year with the opening hours:
Monday - Friday 07.00-21.00
Saturday - Sunday 09.00-19.00
(with some exceptions for a few red days)
Your responsibilities
The job of an H&M Customer Service Agent comes with lots of responsibility – and lots of fun. Your to-do list includes:
⦁ Provide excellent customer service via our channels
⦁ Handle all customer contacts with interest and care
⦁ Continuously improve our processes by trying new ways of work
⦁ Guide the customers and colleagues in the conversation

Profile
Just like everyone at H&M, we believe you are a sales minded, social, open, communicative and ambitious team player full of drive and optimism. Your personal qualities also include:
⦁ You are a good role model who lives up to our values
⦁ You are accurate and precise in your work
⦁ You are structured
⦁ You take own initiatives and find information when needed
⦁ You are a team player but also comfortable working independently
⦁ You have good communication skills and a passion for service
⦁ You can cope with high workload
⦁ You have good computer literacy
⦁ You have an interest in fashion and clothing
⦁ You are excellent in the Swedish language and have good level in English
Sounds interesting?
The contract is fulltime (40 hours/week) and includes working hours during evenings and weekends.
Please apply with your CV and cover letter at our Carrer Site. Positions will be filled when we have a need, and therefore, we can save your application for the future.
Questions will be responded by Sanna.Sigstam@hm.com or Patric.Nilsson@hm.com.