Customer Insights Analyst - Region North Europe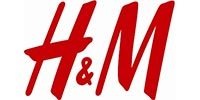 Stockholm, Stockholm County, SE
Country :

Sweden

Town :

Stockholm
Contract type :

Availability :

Full time

Job reference n° :

00257030
Company description
As one of the world's largest fashion retailers, H&M offers endless career opportunities. A fast-paced, buzzing environment with great diversity – a place where the customer is always the centre of attention
Job description
Customer Insights Analyst - Region North Europe

Do you have a passion for working with customer data and behavior, turning
customer insights into actions and results? Are you ready for a role where you
can develop, influence and make a difference?

H&M Region North
is looking to strengthen their customer centric commercial strategy with a new
position: Regional Customer Insights Analyst. This position will work with
current Region North Team which consists of Regional Manager, Regional
Controller, Regional E-commerce manager, Regional Head of Merchandising &
Regional HR. The Regional Team is responsible for Sales, Profitability, Stock Management
and People.

The Regional Customer
Insights Analyst will be responsible analyzing results, customer base, customer
behavior and turning strategies into actions and results.

In your role you will:
-
Analyze results
and educate the region to deliver clear insights on customer base, customer development
and behavior.
-
Setting and
following up customer focused goals for the team in order to deliver value for the
customer and company.
-
Translate
insight into recommendations and
commercial actions as well as give input to strategic decision making to enable
long term growth.
-
Identifying
customer segments, aligning communication and in store experience in order to
create a relevancy, adding value to the customer experience.
-
Use of data
visualization tools to spread customer insight to stakeholders within the
company.
-
Help the
company become even more customer centric and create a learning organization.
-
In this role,
you will work closely Business Units as well as central teams within Marketing,
Customer Service, Global Sales & Operations and Online Sales.

In your role you will work
in statistical software and with data visualization like Power BI & Tableau.

Does this sound like you?
-
You are
self-motivated, result oriented and a problem solver: You need to be able to
proactively and independently identify the needs of the company and handle
ambiguity, while also securing that the goals of the team are met.
-
You thrive on
driving business results through teamwork
-
Wants to dig
in to large data sets and derive actionable insights.
-
Preferably
have a degree in statistics, economics, engineering, or another related field
-
Experience
working in Power BI and/or Tableau.
-
Has
entrepreneurial spirit and passion for the customer: You impact how H&M
builds relationships with our customers now and in the future.

Might this
be your next career step?
Apply through
our career site with CV and Cover Letter by 15h
of August. Interviews will be held ongoing.

The position is full
time and based at the H&M Region North Office in Stockholm.
You will report to the
Regional Country Manager for North Europe.

If you have any
questions regarding this position please contact Filip Ekvall, regional manager
North Europe filip.ekvall@hm.com
+46-(0)72 8808875 or Joakim Häryd, regional e-commerce manager North Europe Joakim.haryd@hm.com
+46-(0)72 9804600

Please note that
H&M is not able process applications sent via email due to European General
Data Protection Regulations.


The H&M group joins together more than 171,000 colleagues from
different backgrounds and nationalities across the world. We are dedicated to
always create the best offering and the best experience for our customers. We
all share a values-driven way of working, based on a fundamental respect for
the individual. Our shared values help create an open, dynamic and
down-to-earth company culture where anything is possible.