Business Expert - Accounting Solution Support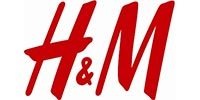 Stockholm, Stockholm County, SE
Country :

Sweden

Town :

Stockholm
Contract type :

Availability :

Full time

Job reference n° :

00256097
Company description
As one of the world's largest fashion retailers, H&M offers endless career opportunities. A fast-paced, buzzing environment with great diversity – a place where the customer is always the centre of attention
Job description
Do you want to be one of our Business Experts and part of the Finance and Accounting Solutions team? This is an opportunity to join a global organization within a function that works for all H&M brands and sales-channels.
Our Finance and Accounting Solutions team is part of the Global Finance and Accounting function at the Head Office in Stockholm. Finance and Accounting is responsible for making sure that the H&M Group can handle all business initiatives in a legal compliant way and ensure that all brands and sales-channels are aligned from an accounting perspective. Our team secure that our financial reporting keeps up with the high pace of the H&M-group.
We are now looking for new Business Experts to our Business Support Team.
As a Business Expert, you will support and provide expertise within our accounting solution processes to our accounting colleagues within our sales markets. This is the position for you, if you want to get the opportunity to influence ways of working within accounting! Your responsibilities
- Ensure quality in our "How to" support by providing expertise in our accounting solutions to colleagues around the world.
- Maintain and support a stable global template in close cooperation with IT; ensure progress of technical incidents, and drive solution enhancements for acknowledged problem areas.
- Through training activities and release communication, work closely with our Super users around the world and help them grow in their accounting solution expertise.
Profile
Just like everyone at H&M, we believe that you are a sales-minded, social, communicative and ambitious team player full of drive and optimism. Your personal qualities also include:
- A minimum of 3 years working experience from Accounting/Finance/IT
- Experience in SAP or similar ERP system
- Degree within Business Administration, Economics, IT Economics (or similar)
- A genuine interest in accounting process flows from a system perspective
- Strong analysis and problem-solving skills
- Fluent in English, both in speech and writing
- Good MS office skills, as design improvements need to be documented and presented
- Store/retail working experience is an advantage

We offer a challenging role with the opportunity to influence the ways of working within Accounting. You will be given a lot of responsibility from day 1 and you will be working together with experienced accounting experts, controllers and application experts.
ApplicationIf you are interested in joining the global accounting team, please send us your resume and cover letter.
The position is full time position based in Marievik, Stockholm Sweden.
Please apply as soon as possible, latest by 30th of september.
We look forward to your application!