Architect Lead Within IT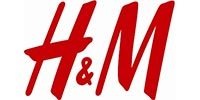 Stockholm, Stockholm County, SE
Country :

Sweden

Town :

Stockholm
Contract type :

Availability :

Full time

Job reference n° :

00249207
Company description
As one of the world's largest fashion retailers, H&M offers endless career opportunities. A fast-paced, buzzing environment with great diversity – a place where the customer is always the centre of attention
Job description
Do you have a passion for retail and demands that drive business development? Great, then the division Sales Store is the place for you – join us and strengthen our Point of Sales Team and help us deliver the best Store IT Service to our stores worldwide.
Do you want to be a part of a historic transformation phase? The fashion industry is changing fast and this means that in addition to maintain the existing solutions, we have new, fun and innovative projects going on. Projects with focus on the customer experience and seamless shopping between online and store. The team works close with other countries and business and you will be part of forming the future shopping experience.
The Division Sales Store is responsible for the maintenance, development and delivery of IT systems and related services enabling sales in stores across the H&M Group. The POS-team is responsible for the IT service for POS for all H&M group brands and countries excluding franchise. The team includes Requirements Analysts, Architects and Release Coordinators and manages all business development for POS. We have the responsibility for requirement analysis, design and scoping of new POS releases, working closely with our POS suppliers and internal stakeholders.
As an Architect lead in the team you will be responsible to maintain target architecture and drive architect improvements. You are also responsible to secure that solution design is in line with our architecture goals and are involved in coming projects. You are keeping a continuous dialog with the area architect, our business function and external suppliers to optimize the overall IT solution. We will have a lot of focus on innovation, omni channel and you will be a part of keeping up with the latest trends. You will also work in close cooperation together with other experienced architects and supporting team member with architectural questions.
To be successful in this role you have a have a holistic view and a "make it happen attitude". You're able to work methodically in a dynamic work environment with shifting demands. Together with our business representatives and our suppliers you will create great value to our stores.
Your responsibilities
The job of a Architect lead at H&M comes with a lot of responsibility – and lots of fun.
Your to do-list includes:
- Responsible for risk analyzes and verifies design and solution against the target architecture e.g. performance, stability, expandability, manageability, security in close cooperation with our suppliers
- Drive improvement work and initiates necessary technological changes
- Responsible for documentation of architecture, guidelines, applicable processes and procedures
- As an architect lead you have an active dialogue with solution architects, area architect, business representative's and suppliers
Profile
Just like everyone at H&M, we believe you are a social, open, communicative sales-minded and ambitious team player full of drive and optimism.
And your skills include:
- 4-5 years' experience as technical project manager, system responsible or solution architect
- Experience of development of integrated solutions in large enterprise architectures
- Experience of Cloud Architecture and working in an agile and SAFe context
- Experience in working with external suppliers in joint development deliveries
- Excellent communication skills in speech and writing both in English and Swedish
You are a solution- and result-oriented person with the ability to organize and create structure with excellent communication skills and a diplomatic mindset.It is beneficial if you have and experience of retail and/or POS systems and are comfortable with reading and understanding legal documentation.
Some travel may occur.
Sounds interesting? Here's your chance for a career out of the ordinary!
For questions and further information about this position, please contact Staff Responsible Madelene Molin, madelene.molin@hm.com . We review applications continuously, please apply with CV and cover letter as soon as possible but at the latest 2019-08-18 of August. However due to vacation period the feedback of your application will be limited.
Who are we at the IT department?
We are the sum of the abilities and personalities we have. Our warm, value-driven culture brings us together. We like working at a fast pace and making decisions on the go. Our creativity helps us solve complex challenges.

We have the opportunity to advance the business of H&M group, work with the latest IT technology in exciting global projects and change the entire fashion and design industry for the better. If you have the drive, joy of discovery and willingness to assume responsibility, there is no limit to what we can achieve together.