Fashion Design Intern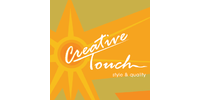 Ropeway Sadak, Naya Bazaar Kathmandu #16, Nepal
+97714350331
www.creativetouch.com.np
Country :

Nepal

Town :

KATHMANDU
Category :

Contract type :

Availability :

Full time

Salary :

Stipend to cover food and local commute

Years experience :

Student

Starting date :

1 September 2017
Company description
Style and quality over 17 years in hippie-chic, elegant-funk, goth and boho-inspired fashion, Creative Touch has carved a niche amongst European clients. A medium sized cottage industry (SME) offering two seasonal collections – Spring/Summer and Autumn/Winter, Creative Touch offers women's wear, kids' wear, men's wear, and accessories like cap, hat, arm-warmers, leg-warmers, bags.
Job description
Fashion Design Internship for recent fashion graduates is based at Creative Touch Garment Industry in Kathmandu, Nepal from 1 September till 30 November 2017.
This internship is NOT based in Sweden.

If you were to be recruited you will be collaborating with our Design Lead, Ms. Rajani Thapa, who is also the Managing Director of Creative Touch.

The main purpose as an intern is to be actively involved in designing new collection Spring Summer 2018 and Autumn Winter 2018/19.
Details are:
1. Research and report on trends, including silhouettes and elements.
2. Follow direction of Design Lead in designing and developing Hippie Chic, Stylish Elegant, Elegant Funk, Street Funk, Goth Inspired, Boho Inspired wear for Women, Men and Kids.
3. Design Spring Summer 2018 Collection in the first phase of the internship and Autumn Winter 2018/19 Collection in the second phase of the internship.
4. Develop appliques like prints, patchwork, embroidery, needle work, embellishment, razor cut combined with trims, fasteners for aforementioned collections.
5. Design ideas to be presented in soft copy for review and discussion.
6. Sample making for approved design ideas.
7. Colour combination and Measurement Sheet preparation.

What you get in return is first hand experience at a SME garment design and manufacturing facility. This includes design process from concept to final product, pattern cutting, stitching, applique and fitting of garment.

We offer accommodation and a stipend to cover food and commuting to-and-fro office. The apartment has a small kitchenette, basic furnishing and shared toilet/bathroom.
The stipend amount is Rs 18,000 a month. It can be divided and offered on weekly basis as well.

Weekdays are Sunday through Friday, work hours are 9 am till 5:30 pm including a lunch break.

You shall have to pay for your flight tickets and visa fees.
Profile
Our design lead has experience in SME fashion enterprise from design to sales, marketing and leading production. We have successfully been in the business for 17 years creating our own designs and manufacturing them. It came because of an unquenchable thirst to create beautiful designs, and hence the effort and enthusiasm. It came because of surreal determination and an open mind to make a dozen mistakes before coming with a single design, and we create in multiple dozens. It came because of unparalleled expectation from self and our team. We have been inspired by other designer and collaborators and we work hard to create new designs. It all comes down to our passion, and to sustain our manufacturing base, and bring joy to thousands of buyers who like our beautiful hippie-chic, elegant-funk, goth and boho-inspired wear.

We have a small design team with Pattern Master, Tailor and support staff. We have a room full of fabrics and accessories for the design team. Outside office, you will have a small apartment (paid for) for you only. It comes with a kitchenette and shared bathroom. We shall provide you a small stipend for food and local commute. You will bring your skills, ideas, knowledge, and imagination with you. Ability to handle your own stuff is a must for international travelers, and hence for this opportunity as well.

We are looking for recent fashion graduates. Those who would like first hand industry experience at SME as a fashion design intern. Please apply if this looks like you. We assure you that the right person will have a life-long memorable event. With a need to revolutionize the way we design and produce we are looking for intern with a deep hunger for success.

The internship duration is from 1 September till 30 November 2017.
www.CreativeTouch.com.np
Specific needs
Creative and able to follow our design style, the candidate should be able to design and present design in Adobe Illustrator or similar drawing software.
Contact
Shivendra Shah